XVII World Congress of Comparative Education Societies
VENUE
Barceló Maya Grand Resort
Within the world most prestigious area for tourism of congresses, we have found the best venue hotel for the size and the quality of our world conference. For the Caribbean Sea, this venue has all especial facilities that you look for a congress and those amenities that facilitate academic interaction with the best rates for an "all inclusive" concept.
Rates
Single superior room
$ 180.00
Double superior room
$ 150.00
Triple room
$ 120.00
Two minors (ages 2-12) sharing with two adults
$ 75.00

Prices are in USD (United States Dollars).
Prices are per person per night in All Inclusive Plan
The same rates apply 3 day before and 3 day after congress dates
The Barceló Maya Grand Resort has 5 hotels (Beach, Caribbean, Colonial, Tropical and Palace), Our rates apply for all except Palace.
The hotels Tropical and Colonial are closer to the convention center. Download Map
(we suggest make your reservation in those hotels)
Please make your reservations direct with Barceló hotel.Download the reservation tutorial
Reservations:
Go to Barceló Site Use de code WCCES2019
To contact reservations: worldcongress2019@eventosyconvenciones.com.mx
Rates include:
Welcome Cocktail, Monday 20th , may 2019, in Capitan Morgan
Gala dinner, Wednesday 22nd , may 2019, in Teatro Palenque
Breakfast, lunch and dinner in restaurants buffet
Dinner Menu in specialty restaurants.
Breakfast and fast food (pizza, hamburgers, hotdogs) in beach restaurants
Basic Wifi
Free entrance to Sports bar
National beverages (soft drinks, beers, wine, cocktails, coffee)
Room coffee maker (including bottled water, coffee, the, sugar, cream)
Room mini bar daily supplied with water, soft drinks, and beers
Room Safe box, clock, iron, iron table, hair dryer, bathrobe.
Free use of pool towels, bunks and hammocks
Free entrance to Disco including national beverages
Free entrance to Children´s club (ages 4-12), Teen´s Club (ages 12-17), minigolf.
Gym
Sports:

Tennis (5 courts, racquets and balls), Basketball
Snorkeling (free one hour per equipment, per day), Kayaks
(*) Windsurf
(*) Diving (one free lesson in the swimming pool), catamaran
(*) Water bikes, darts, table tennis, billiards
* Subject to availability
Login
Sign up
General Program
Programme
Ver en Español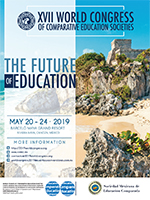 Keynote speakers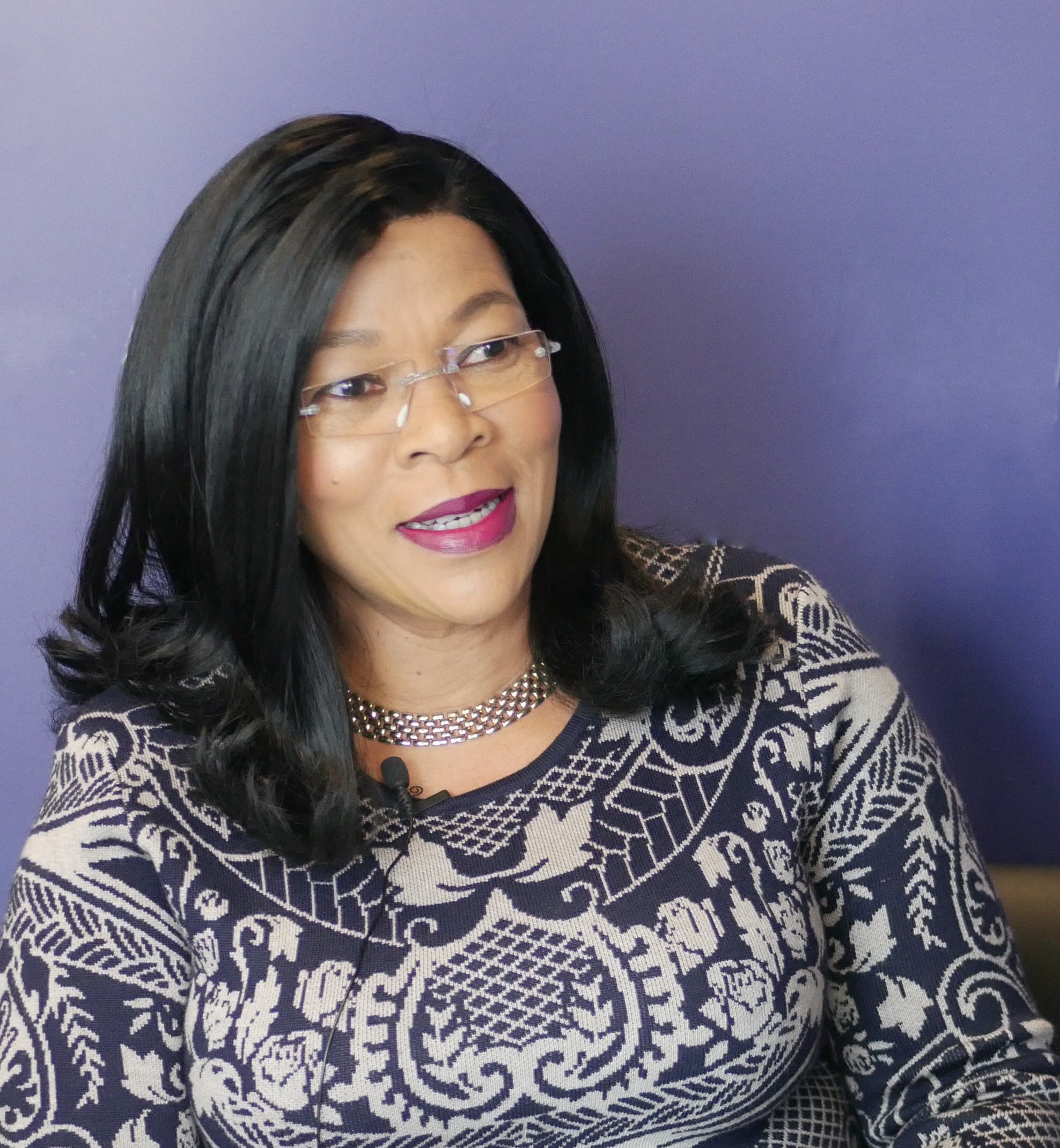 Mmantsetsa Marope


Director, International Bureau of Education (IBE-UNESCO)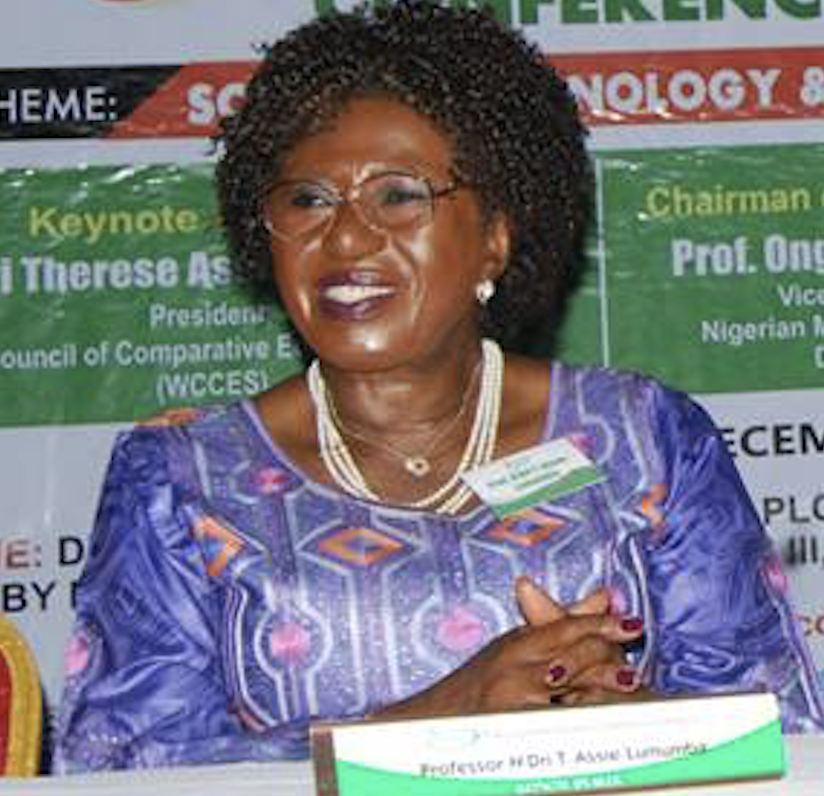 N'Dri Thérèse ASSIÉ-LUMUMBA


Africana Studies and Research Center, Cornell University, USA.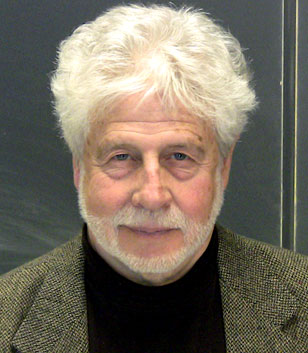 Robert Arnove


Chancellor's Professor Emeritus of Leadership & Policy Studies at Indiana University,Bloomington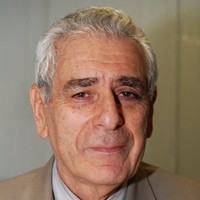 Norberto Fernández Lamarra


UNESCO Chair "Education and Future in Latin America"
Universidad Nacional de Tres de Febrero, Argentina
Highlighted Panel
Sustainable Development Goals, Human Rights and Global Citizenship Education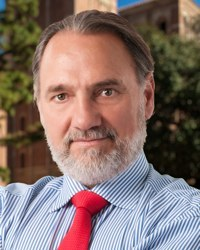 Carlos Alberto Torres, PhD


Distinguished Professor of Education.
UNESCO UCLA Chair on Global Learning and Global Citizenship Education
Golden Jubilee of Partnership between WCCES and UNESCO: Reflections and Ways Forward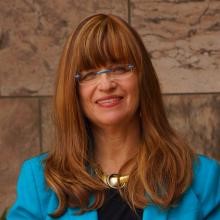 Zehavit Gross, PhD


UNESCO Chair in Education for Human Values, Tolerance, Democracy and Peace.
Politics of Educational Reform in Latin America: Brazil, Cuba, Ecuador, and Mexico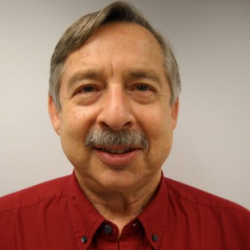 Mark Ginsburg, PhD


University of Maryland (USA).
Relationality and Learning in Oceania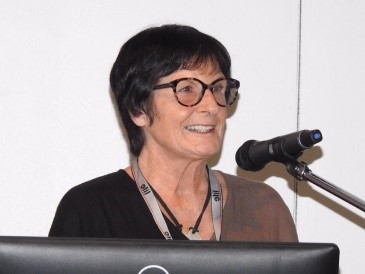 Eve Coxon, PhD


Professor, University of Auckland, New Zealand.
Special session
UNESCO's Futures of Education Initiative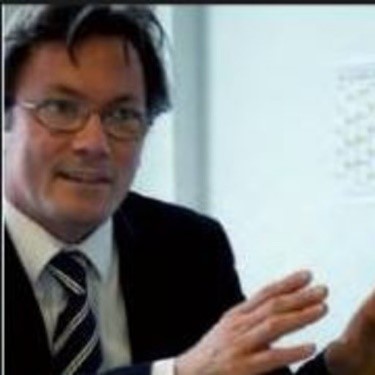 Sobhi Tawil, PhD


UNESCO Paris, France.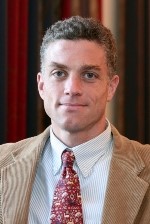 Noah W. Sobe, PhD


Loyola University Chicago, USA & UNESCO Paris, France